Some common dental procedures have either a cosmetic or functional benefit; for instance, teeth bleaching for a whiter smile is cosmetic and root scaling and planing to treat gum disease provides a functional benefit. Restorative crowns services in Phoenix AZ at BellaVista DentalCare offer an array of both cosmetic and functional benefits. Drs. Bhatnagar and Birch combine advanced technologies, quality materials, and personalized care to create healthy and beautiful smiles for you and your family.
Restorative crowns explained
Crowns are dental materials prepared and shaped to replace damaged or decayed tooth structure. Many BellaVista DentalCare patients appreciate the lifelike appearance, feel, and function of crowns made from tooth-colored porcelain. The crown fits over prepared natural tooth structure like a crown or cap fits over your head.
Unlike restorative bonding or veneers that are primarily used to cover up flaws such as stubborn discoloration and chips, crowns are incredibly versatile. They may be the treatment of choice to:
Replace a filling that is too large to adequately support a badly-decayed tooth
Build up fractured or broken teeth
Protect a tooth after root canal therapy
Cover a dental implant placed in the jawbone
Support the pontic or replacement tooth in a dental bridge
Hold parts of a cracked tooth together
A crown may be the only way to save a tooth that is extensively fractured or damaged and cannot be saved with a filling. Likewise, patients at BellaVista DentalCare benefit from conservative alternatives to full-coverage crowns. The more natural tooth structure that we preserve, the more natural the appearance, feel, and function of your tooth. Inlays molded from durable, tooth-like dental ceramic are placed within the grooved areas between the points or cusps of the tooth. Onlays or partial crowns are similar to inlays, but the dental ceramic covers the inside of the tooth and at least one of the points or cusps. Onlays provide greater coverage and support than inlays.
[call]
The process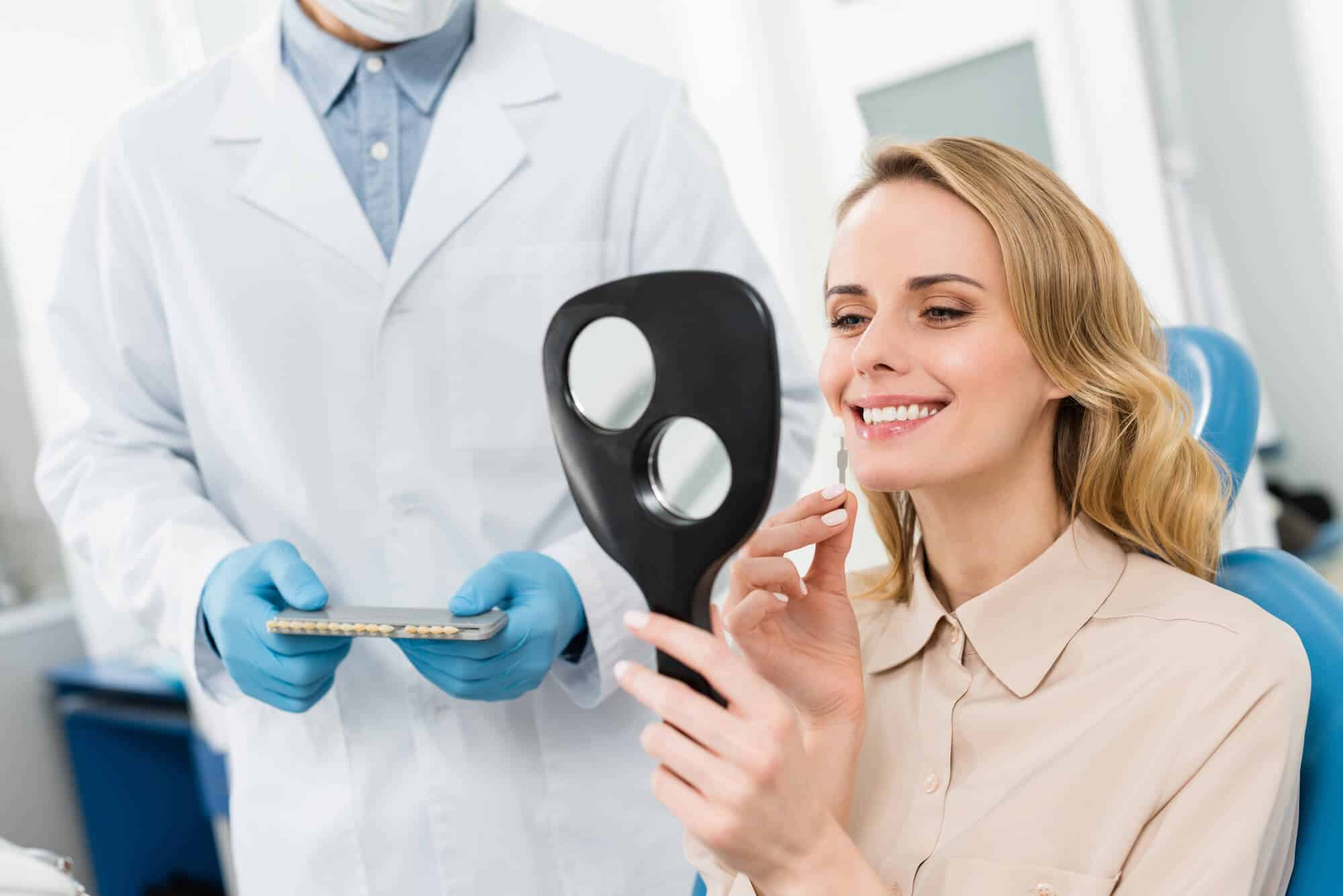 After determining a crown is right for you, Drs. Bhatnagar and Birch prepare the tooth. Root canal therapy may be needed to remove diseased tissues and resolve inflammation and infection. Tooth structure is generally reduced to make room for the crown. An impression of your tooth is made, which serves as the model for your new crown. BellaVista DentalCare can use a digital camera instead of sticky, uncomfortable putty to render an optical impression. We then use Computer-Aided design software to make a 3-Dimensional model of your mouth. The new tooth is made to CAD specifications with Computer-Aided Manufacturing techniques – similar to the type of technology used by architects to design buildings. With the CEREC system, the crown is fabricated from a solid block of ceramic with highly cosmetic and durable properties.
This chairside technology allows your new tooth to be made while you wait, in a single visit. With the "traditional" process, at least two visits are required: First, the tooth structure and crown are prepared. Then, the temporary crown is placed to protect the prepared site. Patients must exercise care when chewing with temporary crowns, because the composite material is not as durable as the permanent crown and can break or fall out. During your second appointment, the permanent crown is fitted and cemented. CEREC eliminates the need for a temporary crown, all that waiting for your new tooth to be made in an offsite lab, and a return appointment.
Enjoy the long, healthy life of your crown
Crowns skillfully designed by BellaVista DentalCare look and function like natural healthy teeth.. Dental crowns can last for decades with proper home care and professional cleanings.
The longevity of your crown can be shortened by the habits that damaged your natural tooth structure. These habits include chewing your fingernails; biting down on ice cubes, pencils, and other hard items; clenching and grinding your teeth; opening packages with your teeth; and smoking or using tobacco. During routine visits, we'll discuss techniques, products, nutrition, and lifestyle modifications that help to prevent the need for restorations or to keep existing restorations healthy. Call 480-999-0332 to schedule your appointment. We look forward to discussing your options for a beautiful, healthy smile with you!