Restorative Dentistry In Phoenix & Ahwatukee, AZ
Dental treatment restores more than a tooth or smile. It restores comfort, chewing function, clear speech, and confidence. Dr. Rashmi Bhatnagar and her team at BellaVista DentalCare in Ahwatukee, AZ take that responsibility seriously. They provide a full range of restorative dentistry services to keep patients smiling.
Benefits of Restorative Dentistry
Restorative dentistry does not only improve the appearance of your smile or the health of your teeth—it does both! Our restorative dentistry treatments at BellaVista DentalCare can do all of the following for you:
Improve Your Health
Restorative dentistry repairs dental damage and prevents it from getting worse, which means no more broken teeth, tooth decay, or toothaches. You will have fewer reasons to visit the dentist once your smile is repaired and restored.
Boost Your Confidence
No matter what your teeth look like now, our restorative dentistry can make your smile beautiful again. You will feel confident at home, work, or school when you have a smile you are proud of.
Renew Your Lifestyle
Damaged teeth can impact what you eat, how you chew, and even how often you laugh or smile. Restorative dentistry will allow you to eat what you want and speak with confidence again!
Why Choose BellaVista for Your Restorative Dentistry?
When you visit BellaVista, you will always be in good hands with Dr. Bhatnagar's extensive experience and expertise. She was voted by her peers as a Phoenix Top Dentist for several years due to her thoroughness and skill in her field.
Our dental team is passionate about excellent patient care and helping you reach the full potential of your smile. We are committed to giving you an exceptional dental experience.
What Is Restorative Dentistry?
Restorative dentistry is the branch of dentistry devoted to repairing damage or tooth decay that your teeth have experienced at any point in time. Restorative dentistry can be broken into a few different categories, including the following:
Dental Restoration
Taking care of decay or damage from trauma promptly is much more economical than putting it off until a more involved or costly procedure is needed. Plus, immediate care means you avoid living with the unnecessary discomfort that comes with a broken or cracked tooth.
We offer all of the following services to keep your teeth healthy and in good repair:
Fillings: Modern composite resin filling material is durable and strong enough for molars. It blends with your natural tooth structure, so no one will know you had a cavity.
Inlays and Onlays: These strong dental ceramic restorations fit into or onto a broken tooth when decay or damage is too large to support a conventional filling.
Crown: A crown is a full cap of porcelain that fits closely over a broken tooth or a cracked tooth and provides protection, all while looking and feeling completely natural.
CEREC: CEREC technology makes it possible for us to create a highly accurate, customized inlay, onlay, or crown in a single visit.
Root Canal Therapy: When a tooth is infected or abscessed, root canal therapy can cure pain almost immediately. This treatment may be the only alternative to extraction.
Tooth Replacement
You do not have to suffer the embarrassment, lisp, or limited diet caused by missing teeth. We offer multiple tooth replacement options so you can experience a full smile regardless of your specific needs or preferences.
Bridges: A fixed bridge of artificial teeth is attached to adjacent teeth on either side of the missing teeth. These bridges can hold up to three artificial teeth on top of gum tissue. A bridge requires a little extra care in brushing and flossing, but it is a tried-and-true technique to replace multiple missing teeth.
Dental Implants: Since their introduction in the early 1980s, implants have become the standard of care for missing teeth. A small titanium screw is placed into hard tissue. The implant integrates with the jawbone, which forms a solid foundation for a crown. Implants may also be used to anchor a bridge or stabilize a full denture.
Dentures: We offer partial, full, immediate, and implant-supported dentures, which means we have solutions for every situation. Depending on your needs, our dentures can also replace a few missing teeth or a full row (or even a full mouth!) of missing teeth that need to be replaced due to tooth decay. 
Let a Caring Professional Restore Your Smile
Dr. Bhatnagar shows she cares about you and your oral health by not only solving the problems but by determining their root cause and providing a solution. Because of this practice, and her other fantastic ideals:
She is in the top 2% of dentists to be awarded a Master's with the Academy of General Dentistry.
She is a member of the American Dental Association. 
She is a Faculty Club member of the renowned Spear Education.
She is a member of the Academy of Clear Aligners.
She was voted Top General Dentist and Cosmetic Dentist of Phoenix Magazine in 2019, 2020, and 2021 voted by her peers.
She and her team have been voted Best of Ahwatukee consistently since 2009.
She is a member of The Crown Council.
She is a member of The Arizona Dental Association.
---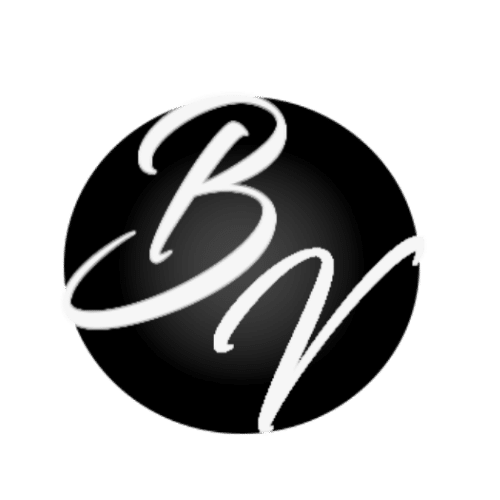 Get Started with BellaVista DentalCare
---