TMD/TMJ Treatment: Understanding Symptoms, Diagnosis, and Treatment Options
TMD/TMJ Pain Relief
Experience better sleep, less jaw or head pain, and stronger oral health with TMD treatment from BellaVista DentalCare. We are here for you and can provide a couple of treatment options to both relieve symptoms and fix the problem at its source.
What Is TMD?
Temporomandibular disorder, or TMD, is used to describe almost any issue you have with your temporomandibular joint or TMJ. The TMJ is the joint that connects your jaw and your skull and allows you to open and close your mouth.
TMD can be caused by many different things, but it has a few common potential causes, including:
Trauma to your mouth or jaw.
Regular teeth clenching or grinding.
Malalignment of the teeth to the joint.
Symptoms of TMD
A few of the most common TMD symptoms are:
Headaches.
Jaw pain.
Locking jaws.
Clicking or popping jaws.
A change in your bite or the way your teeth fit together.
Reduced jaw mobility.
Pain just in front of the ears.
Pain in the face, shoulder, neck, or upper back.
Several of these symptoms may have alternative explanations. To know for sure, you can set an appointment with BellaVista DentalCare. Dr. Bhatnagar will evaluate you to determine the cause of your pain, and if she determines that your TMJ needs help, she will present you with some treatment options.
How is TMD Treated?
Resting the temporomandibular joint (TMJ)
Medicine or pain relievers
Relaxation Methods and stress management
Behavior changes (to reduce or stop teeth clenching)
Physical therapy
An orthopedic appliance or mouthguard worn in the mouth (to reduce teeth grinding)
Posture training
Treatments for TMJ Disorder 
Just like there are multiple causes of TMD, there are multiple treatments as well. We will consult with you to find the one that fits your situation best. At our office, we offer:
Bite Splints: A bite splint is a custom-made appliance that fits over your teeth like a mouth guard. Bite splint therapy will provide a cushion between your upper and lower teeth, allowing the joint to rest. A bite splint will gently help realign your jaws to a healthier position and reduce jaw muscle fatigue.
Botox: A Botox injection to the masseter and temporalis muscles in your face will relax your jaw muscles, reducing clenching and grinding. Botox treatment will provide headache relief, a more relaxed jaw, and a return to painless daily life. This treatment can be repeated multiple times if necessary.
Benefits of TMD Treatment
For those that live with the pain and discomfort of TMD, there are a host of benefits, but there are benefits to those who do not yet know they have TMD as well. Benefits of getting treatment include:
Pain Relief
For those experiencing pain from their condition, getting treatment is an easy way to stop the pain almost immediately! Say goodbye to your jaw pain, headaches, and sore neck.
Better Mood
If you are experiencing symptoms, our treatments will leave you feeling better than you have in months. Not only will you not have pain, but you will also sleep better and it helps boost your mood too. 
Minimize Risk of Further Damage
Even if you do not notice any symptoms, treatment can help you prevent conditions like sleep apnea, emotional disorders, and tooth wear/loss.
Receive Top-of-the-Line TMD Care from our BellaVista Dentist
In addition to her professional education, Dr. Bhatnagar:
Has taken over a thousand hours of continued education awarding her to be the top 2% of dentists awarded a Master's with the Academy of General Dentistry.
Her education and community support as a member of the American Dental Association. 
Her education and study clubs with the Academy of Clear Aligners.
Her education and study clubs with the world-renowned Spear Education.
Her community group discussions as a member of The Crown Council.
Her local attendance as a member of The Arizona Dental Association.
Non-Invasive TMD/TMJ Treatments:
Self-Care and Home Remedies for TMD/TMJ
In addition to professional treatments, there are several self-care and home remedies that can help alleviate the symptoms of TMD/TMJ. These include:
Applying heat or cold packs: Using a warm compress or an ice pack on the affected area can help reduce pain and inflammation.
Eating soft foods: Opt for a diet consisting of softer foods that require less chewing, as it can ease the strain on the jaw joint.
Avoiding excessive jaw movements: Limit activities that require wide jaw movements, such as yawning or singing, as these can exacerbate TMD symptoms.
Practicing relaxation techniques: Stress and tension can contribute to TMD/TMJ symptoms. Engaging in activities such as deep breathing exercises, meditation, or yoga can help relax the jaw muscles and reduce pain.
Physical Therapy for TMD/TMJ
Physical therapy is an effective non-invasive treatment option for TMD/TMJ. A physical therapist can guide you through exercises that help improve the strength, flexibility, and range of motion of the jaw joint and surrounding muscles.
These exercises may include stretching, gentle resistance training, and relaxation techniques. Physical therapy aims to alleviate pain, restore proper jaw function, and promote healing.
Chiropractic Care for TMD/TMJ
Chiropractic care can be beneficial for individuals with TMD/TMJ. Chiropractors focus on the alignment of the spine and its impact on the nervous system.
Through gentle adjustments, they aim to realign the jaw and relieve tension in the surrounding muscles. Chiropractic care may also involve soft tissue therapy and recommendations for lifestyle modifications to reduce jaw strain.
Acupuncture for TMD/TMJ
Acupuncture is an ancient Chinese practice that involves the insertion of thin needles into specific points on the body. It has been found to be helpful in reducing pain and promoting relaxation.
Acupuncture can be used as a complementary treatment for TMD/TMJ to relieve muscle tension, improve blood flow, and stimulate the body's natural healing response.
Invasive TMD/TMJ Treatments
Medications for TMD/TMJ
In some cases, medications may be prescribed to manage TMD/TMJ symptoms. These can include over-the-counter pain relievers such as nonsteroidal anti-inflammatory drugs (NSAIDs) or prescription medications like muscle relaxants or low-dose tricyclic antidepressants. Medications are typically used as a temporary solution to provide relief while other treatment options take effect.
Injections for TMD/TMJ
In certain situations, injections may be recommended to alleviate severe pain or inflammation associated with TMD/TMJ. Corticosteroid injections can be administered directly into the jaw joint to reduce inflammation and provide relief. These injections are usually performed by a qualified healthcare professional.
Surgery for TMD/TMJ
Surgery is generally considered a last resort for treating TMD/TMJ and is only recommended when other conservative treatments have failed to provide relief. There are different surgical options depending on the specific condition and severity of the TMD/TMJ.
These can include arthrocentesis, arthroscopy, or open-joint surgery. Surgical interventions aim to repair or remove damaged tissue, reposition the jaw, or address structural abnormalities within the joint.
Prosthetics for TMD/TMJ
In some cases, the use of oral appliances or prosthetics can be beneficial for managing TMD/TMJ. These devices, such as splints or mouthguards, are custom-made to fit over the teeth and help stabilize the jaw joint, alleviate pressure, and reduce teeth grinding or clenching. They can be worn during sleep or throughout the day, depending on the individual's needs.
Prevention and Management of TMD/TMJ:
Lifestyle Changes to Prevent TMD/TMJ:
Certain lifestyle changes can help prevent or reduce the risk of developing TMD/TMJ. These include:
Avoiding excessive chewing of gum or biting on hard objects.
Practicing good posture to reduce strain on the neck and jaw muscles.
Managing stress through relaxation techniques and stress management strategies.
Using proper ergonomics, especially when working at a desk or using electronic devices, minimizes neck and jaw tension.
TMD/TMJ Management Techniques
Alongside professional treatments, there are various management techniques that can provide relief from TMD/TMJ symptoms. These include:
Applying moist heat or cold packs to the affected area.
Performing gentle jaw exercises and stretches are recommended by a healthcare professional.
Massaging the jaw muscles to alleviate tension.
Avoiding habits such as clenching the jaw or grinding the teeth.
Implementing stress-reduction techniques, such as deep breathing exercises or mindfulness practices.
Importance of Follow-Up Care for TMD/TMJ
Follow-up care is essential for monitoring progress, adjusting treatment plans if needed, and addressing any concerns or new symptoms that may arise.
Regular visits to the dentist or healthcare professional specialized in TMD/TMJ can ensure appropriate management and optimal outcomes. They can assess the effectiveness of the chosen treatment approach, provide additional guidance, and make any necessary modifications to the treatment plan.
TMD/TMJ Prognosis and Outlook
The prognosis for TMD/TMJ varies depending on the individual and the severity of the condition. In most cases, non-invasive treatments are effective in managing symptoms and improving jaw function.
With a combination of self-care practices, professional treatments, and lifestyle modifications, many individuals experience a significant reduction in pain and improved quality of life. However, for severe or complex cases, invasive treatments or surgery may be required.
It's important to work closely with a qualified healthcare professional to determine the most appropriate course of treatment based on individual circumstances.
Remember to consult with a healthcare professional or dentist specializing in TMD/TMJ for a comprehensive evaluation and personalized treatment plan.
Find Relief and Improve Your Jaw Function – Schedule a Consultation Today!
Are you experiencing discomfort or pain associated with TMD/TMJ? Contact us today to schedule a consultation with our experienced team. Take the first step towards finding relief and improving your jaw function.
---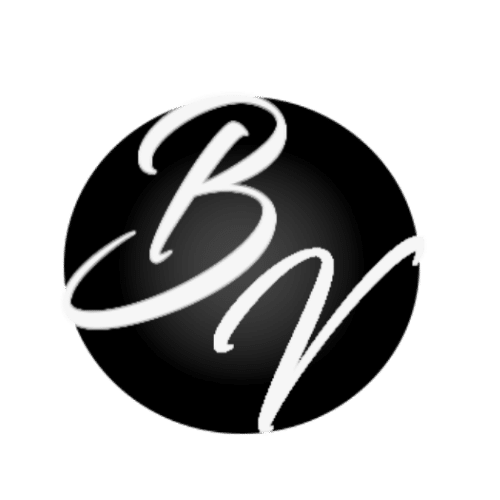 Get Started with BellaVista DentalCare
---